Animaytor designs Disney level animations!
Easiest animation and animated explainer video creator with Hollywood studio level quality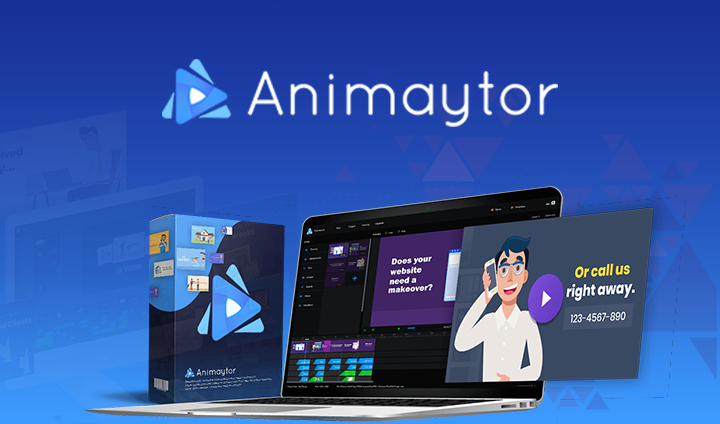 Animated videos are just
And they're also the MOST stressful, time-consuming and can cost an arm and a leg to get created. And forget about learning to designing animated sales or marketing videos yourself, Picaso.
Or may you really could create Animated videos yourself, easily...
Introducing Animaytor.
Breakdown of what you get:
30 Done-for-You Animation Templates
Animated Videos on Demand
Automated Video Generator
Kinetic Animation Effects
NEW Text2SpeechFX Technology
Animate TransitionFX
1 Click VoiceSyncFX
Dual Timeline Editor
An incredible, new-generation video software that allows ANYONE to create animation videos without stressing, waiting months or breaking the piggy bank!
Animaytor is built with the 12 year old in mind, from the ground up, with ready-to-go templates, designs, animations, transitions, icons, voiceovers, music, effects and much, much more.
You get the finest animation without designing, video or technical skills!
Just point, click, edit and Animayte. In rush? Watch our quick walkthrough:


Here's the list of what you can create using Animaytor: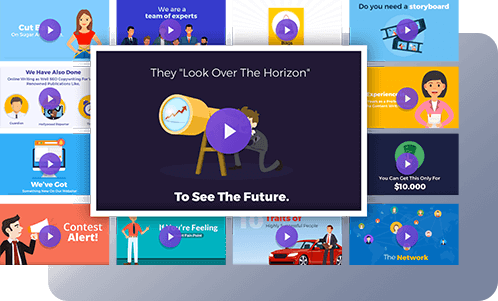 30 DONE-FOR-YOU TEMPLATES
With 30 done-for-you animated templates, you can effortlessly create professionally engaging videos by simply point and clicking. You have ready-to-use templates that you can customize as much as you like. Change the animation, font, text, call to action or style -- everything is under your control! You won't need any editing skills or design background because everything is literally made for you!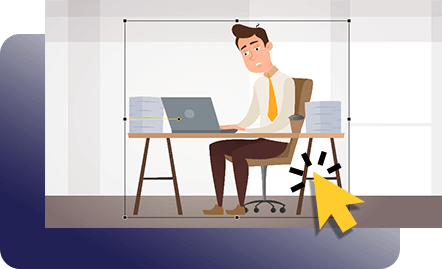 Drag-n-Drop Animaytor
You can choose a template or start from scratch with a blank canvas. You can customize with ease, point and click to edit your content and effects for exciting and unique animated videos. You can drag every little thing on each slide to any position for perfect timing; change the duration and order of appearance too.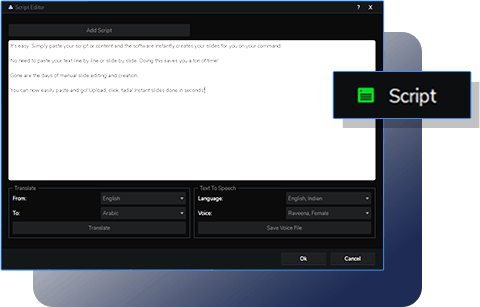 Automated 1 Click Slide Creator
It's easy. Simply paste your script or content and the software instantly creates your slides for you on your command. No need to paste your text line by line or slide by slide. Doing this saves you a ton of time! Gone are the days of manual slide editing and creation. You can now easily paste and go! Upload, click, tada! Instant slides done in seconds!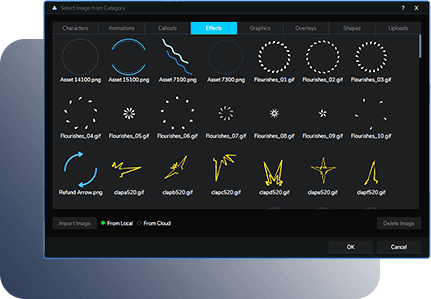 Kinetic Animation Effects
Thrill your viewers with transitions and text effects. Excite them with smooth moving elements, futuristic slide effects and appearances. Show them professional animation that you can achieve in just a few clicks. With all these movements going on, you'll never have a bored audience ever again.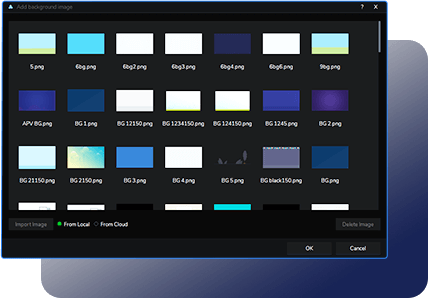 Background WOW Themes
Pick a background of your choice that is the right fit for your audience in 1 click. With these done-for-you themes, you can easily preview, drag, drop and select the background you like. Choose pre-made themes without the hassle of creating them from scratch. Clone, edit and add new slides instantly!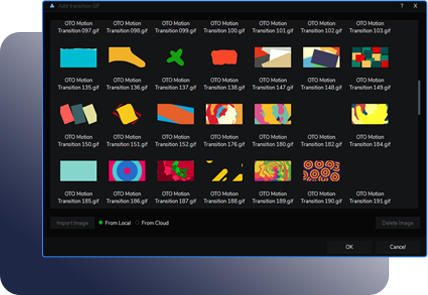 TextFX Special
Flat and static display of videos is so 1990. You need to shock, awe and surprise your viewers to keep them glued to your videos. That's why you get multiple Entrance & Exit Directions with 120 combinations. Surprise your viewers with pro-quality effects. No more boring Powerpoints.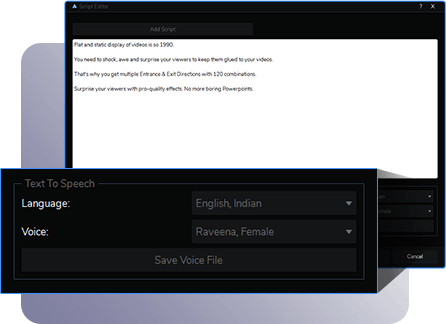 Text2SpeechFX
No time for a voiceover? No problem. We have you covered. Simply pick a voice and let SpeakFX do the talking for you. You have 40 voices to choose from depending on your preference in male or female voices across 19 languages! Bye bye Fiverr.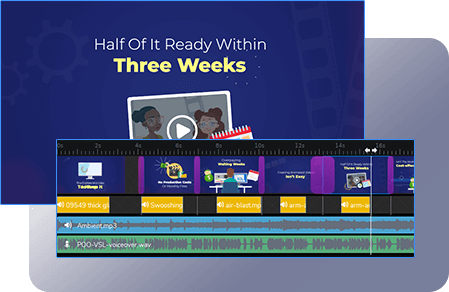 Dual Timeline Editor
Editing is a pain. Until now. It super easy, simple and fun. That's the experience you get with the beginner-friendly, yet precisioned interface, with multi layers for instant audio, sound and video edits for the ultimate director's cut. It's so easy, even a 12- year old can use it! Happy Spielberg'ing!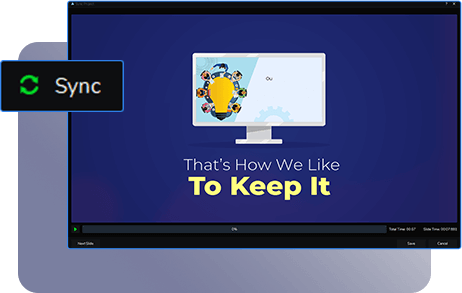 1 Click Perfect SyncFX
Ever watched a movie voice "synced" badly? It's annoying so become GREAT with SyncFX "exactly" where you want, before and after slides. Get FULL control of your production and get your timing to match up all with one click! No more amateur mistakes because you've got a pro dashboard to do the work!
Listen, Animated videos make you SELL. Save yourself the time and money, get Animaytor for a one-time founders deal price and create videos that matter.
Get Animaytor With My AniVideo Kit Upgrade
Got questions? Email us and we'll answer them for you.
Make sure you see affiliate ID 685227 on checkout to qualify for this bonus. The bonus is delivered automatically in your JVZoo receipt. If you do not see affiliate ID 685227 or have any issues getting your bonus, please contact us at support.vineasx.com