Get Engaged with your Social Media Followers Easily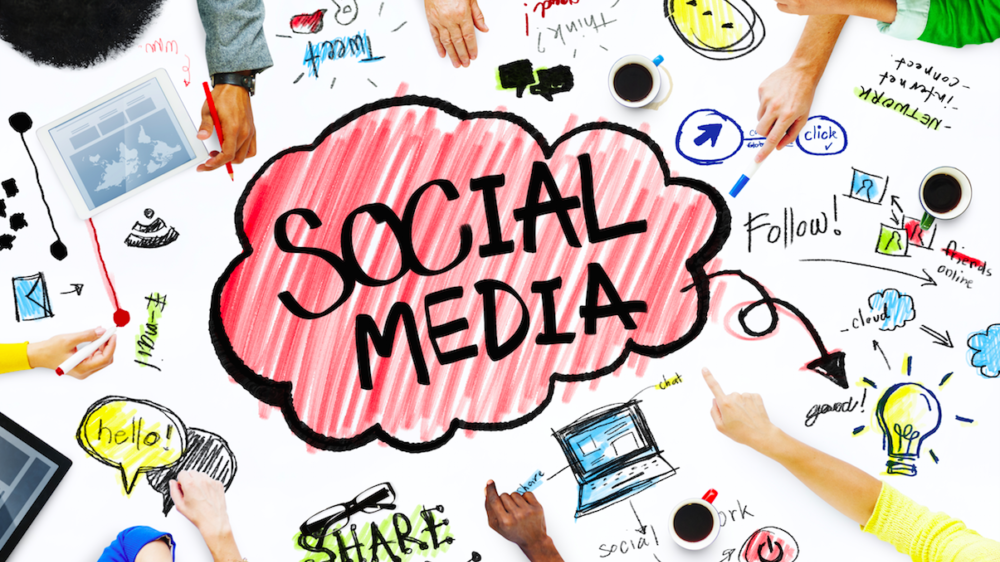 What you really wait for after uploading a social media post?
Engagement, right?
A comment or any kind of engagement to your post is a sign that people are going through your social media content. And it's important to reciprocate and respond to these interactions.
Also, you have to be clear that responding to your followers could be time-consuming And, if you're a solo social media manager or a small business owner then you won't have the whole day to engage with your followers.
So, how can you minimize the time it takes to engage with your followers and still be authentic at the same time?
So, in this post, I'm going to share some of the tactics we use to engage with our amazing social media followers quickly and authentically.
There may be five types of replies that you can use:
Questions:
If you reply a simple Thank you, the conversation will end there. But, you need to engage with the people further and continue the discussion.
For example, if someone commented on your social media post that links to a blog post, you could ask the following questions:
What was the favorite part of the blog post?
What's your main takeaway from the blog post?
Do you agree with the idea mentioned in the blog post?
How has your experience been like?
Have you tried any of the tips in the blog post before?
And, it'll be best if they reply to your questions, you can continue the conversation and build a good relationship with them.
Emojis:
It'll be more fun to include some emojis with your replies. As emojis have become an integral part of the social media language, most people love using emojis in their social media posts and comments.
It's also an efficient way to convey your tone and emotions to the followers in a right way. Unlike talking face-to-face or on the phone, it's not easy for your followers to pick up your tone and emotions in a text reply. But when you use happy emoji, your followers would know instantly that you're smiling while replying.
Both Mac and Windows have a shortcut for adding emojis. If you're on a Mac, an emoji app that I would recommend is Rocket. It allows you to quickly type emojis by starting with a colon (:).
Images:
Images are the fastest and easiest way to show or explain something on social media— especially on Twitter where you have only 140 characters.
We are very visual creatures. A large percentage of the human brain dedicates itself to visual processing. Our love of images lies in our cognition and ability to pay attention. Images are able to grab our attention easily, we are immediately drawn to them.
We found that images are generally best for answering support questions where we have to show or point to something.
Tools like CloudApp, Nimbus, and Droplr allow you to add annotations to your images, making your explanation clearer.
GIFs:
GIFs have become one of the most important part of social media humor today. If you're active on Facebook or Twitter, you've probably seen a bunch of curious, interesting (and mostly funny) GIFs doing the rounds.
GIFs make your social media profile look trendy, catchy and interesting.
They help you connect with your fans and followers in a new way because they convey emotions much better than text or photos or even videos.
GIFs add the required element of humor to your social media marketing strategy.
GIFs make it easy to communicate with your fans – you can stop fumbling for words.
Using GIFs is our favorite way of thanking people who shared our content, gave a shout out, and more.
With the new GIF button on Twitter and Facebook, you can easily find and add a GIF to your replies.
Videos:
The video is likely to become even more important in the future, so if you're not using it now, it's time to get started. A good place to start is to observe your own social media activity.
If you have to answer the viewers on social media, videos are the best way to let them understand what you wanna confess to them.
It's simply popular. Video gets more shares and involvement on social media than other types of content. People love videos and engage more with them.
Videos appeal to the most hyperactive age group of people on the internet – those in their teens, twenties, and early thirties.
Major social media sites have native features that allow you to share video easily and there are the myriads of tools that make video production easy.
One final reason is that your competitors are probably already using video.
These are the few ways that I have discussed to increase engage with your followers on social media to get the best response possible. They are going to love it.
Let me know if you liked the post and found it useful. Comment in the comment box below.