Things you should know about different Social Media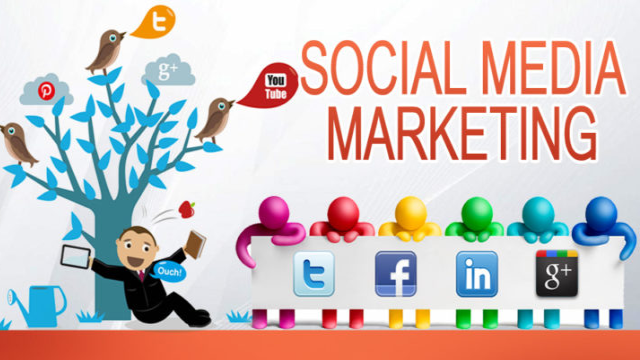 when it comes to consistent growth in your social media communities, the most important ingredient is the 'quality content', knowing how often and when to post what, is also important to ensure you reach your audience. You should search the web and get some idea about the best time to post on various social media like Twitter, Facebook, Pinterest, and Instagram. And, most of the times there is no perfect time to post, instead, it depends on your unique customer.
Here are some tips that you would want to provide your audience & let them know the best time to post on different social media.
Frequency to post on different Social Media:
Twitter-
You should be doing 3 tweets a day on an average.
Make conversations, not promotions.
Treat followers like your friends on social media.
Regularly respond to your followers' questions, retweet on what anybody has tweeted or favorite other people's content.
2. Facebook-
Post up to 6-11 posts on weekly basis.
Try to post 1-2 times each weekday and once over the weekend.
Don't bombard feeds, posting more often could cause you to lose page likes.
3. Instagram-
Try to post 1 or more video each day.
How often you post on Instagram, somewhere depends on your goals and your particular brand.
Consider experimenting with brands on social media.
4. Pinterest-
Try to pin about 4-10 pins in a day.
Pinterest users love lots of content.
Vertical photos are better received by Pinterest users.
Time to Post on different Social Media:
Twitter-
Try to tweet between noon and 6 pm, would be the best time.
The best time to retweet is at 5 pm.
Some experts advocate tweeting from 8 pm to midnight as the best time.
2. Facebook-
Posts of around 1 pm are shared the most.
The best time to receive the most clicks on average is around 3 pm.
3. Instagram-
Posts between 2 am and 5 am receive the highest engagement.
4. Pinterest-
The best time for re-pins are 2 pm and 4 pm, and 8 pm and 1 am.
Things you should know about:
Twitter-
While posting on Twitter, you must be thinking about your content that what you're writing for the social media world. The smartest line for Twitter could be 'Think of quality over quantity'.
3 important things you should be caring for while writing on Twitter are:
a) Follow all your Industry Leaders:
Before anything else you need to follow all the pros of your industry. Doing so helps you to get your brand name out there and increases the chances of engagement with the leaders in your industry when you post on different social media.
b) Be ready to engage:
Knowing the best time to tweet is critical, but it's as important to be ready to engage once you tweet. For Twitter, try to limit your promotional content and instead, be ready to engage with users.
c) Clicks are critical:
You always have to make sure that your content is clickable and engaging because it's so hard to get clicks on Twitter in the first place.
2. Facebook-
Facebook is unique in the world of social media marketing because of its size, as well as how difficult it is to engage.
3 things you should know while posting on Facebook:
a) Use Videos:
Videos continue to dominate not only Facebook viewership but also the whole social media world. Video posts on Facebook have an organic reach of 8.71%. Certain studies have revealed that 85% of their video on Facebook are viewed without sound. This means you need to post engaging videos, but audios not necessarily needed there. And, always try to keep captions with your image, as the text could keep users engaged even without sound.
b) Always keep eye on what worked in the past:
Do not post random things on Facebook, try to keep an eye on what worked best for you in the past. Keep a track your reach, likes, and comments. Find the pieces of content working best and then use them to your advantage.
c) Try to keep posts short:
Facebook doesn't restrict you from writing, if you wish you can write a novel in your post, but wait, does your viewers really want to read that? Social network is not a place where users spend a lot of time on each post, which means quick engagements usually work the best on social media.
3. Instagram-
It has been predicted that by the end of the year 2017, more than 70% of US brands will be on Instagram. It means more companies are expected to be on Instagram than Twitter.
Even though brands are moving fast to Instagram, it's important to know what type of content to post first.
3 must-know tips to post on Instagram are:
a) Color schemes work:
If you see all the accounts that rule Instagram have one thing common, their consistent color scheme. Great brands will make all their images and videos seem like they are mend together seamlessly by using specific themes and colors. Try to make your brand cohesive on Instagram.
b) Use of Hashtags and Emojis:
The Instagram stats say: 7 out of 10 hashtags are branded and almost, more than half of the text contains emoji. This means branding yourself is essential to awareness, loyalty and reach. And, the number of emojis used show a type of network where you can be more personal.
c) Feature your Products Restrictedly:
Try to keep your 80% of the content to be educational and engaging, and rest 20% to be self-promotional. This will help you hold audience's attention longer and this will eventually make you a source of information on Instagram.
4. Pinterest-
For Pinterest, you should put effort into growing your audience and getting more exposure. If your content is posted at optimal time, you have a much better chance to expand your reach.
3 things you should know before posting to Pinterest are:
a) Always focus on your Core Audience:
If you are using Pinterest, then you have a great option to get more specific with your content. Pinterest allows you to write searchable descriptions to help you narrow down users' search intentions.
b) Put time into your Pin descriptions:
Your pin descriptions shouldn't be just containing keywords. Instead, use this space to get specific, detail your visuals and made the object. This will help Pinterest users engage with your content more freely.
c) Room for engagement:
Just like any other network, Pinterest is great for engaging with other users. Create user-generated content boards for your loyal followers to build rapport. When users engage, they come back and share your content.
Knowing the best time to post on social media can make the difference between one click or 10. It's easy to guess or choose a specific time; it's more effective to discover time frames rather than exact moments. Banking on an exact time can be a waste of time as every business's audience varies. But knowing all the possible times of the day can make publishing simpler.
Am I missing here something? Let me know and I'll add in it. Comment in the comment box below about your opinion for the post.