Use Social Videos to Produce Different types of Businesses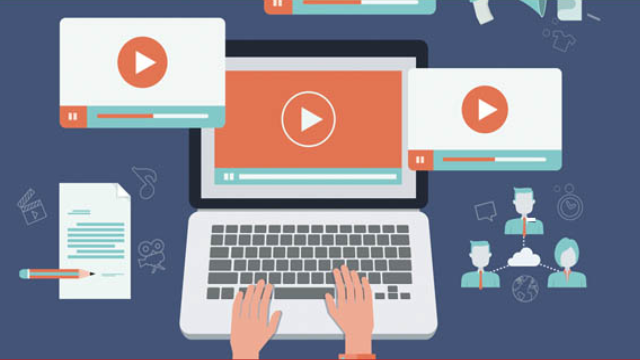 The term Social Videos covers the lot of ground. It can refer to something as carefully crafted as a Super Bowl commercial, or something as raw as a live stream on Facebook. Videos don't simply tell a message; instead, they tend to display certain meaning – video is the ultimate show that turns people more sociable. Successful social videos cut through technology, all the while conveying messages in the form of entertainment, around the world, at any hour of the day.
Want to create a wide range of content through your videos without a lot of effort?
Here in this blog, you'll discover how to repurpose videos into many forms of valuable content.
Plan your video campaign style:
The first step is to decide what type of video content you're going to create.
Here are some ideas to inspire your own video series:
Line up industry experts for a series of video interviews related to your topic.
Develop a series of webinars to share business tips and tactics relevant to your industry.
Use FAQs to record a number of Q&A videos.
Interview with industry experts.
If you plan to have guests involved, you can use a scheduling tool. Set up time slots that work for you and create a form requesting all of the information you want from your guests; for example, their full professional name, the best contact email for them, their Skype username, and so on.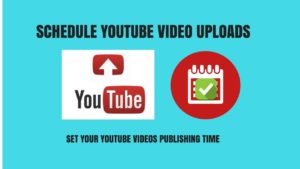 Record & edit your Social Videos:
To help you handle your social video campaign in-house, you'll need two sets of tools; one set for recording and one set for editing.
Recording tools: Skype and other recording apps it supports, YouTube live and for webinars consider Clickmeeting, GoToWebinar, Adobe Connect, Livestream, and WebinarJam.
Editing Tools: Two of the easiest editing tools to use is iMovie (Mac only) and YouTube Editor (online).
Both have all of the basic features for editing video, including trimming, splitting, audio extraction, adding titles and video transitions, and much more. Prepare a full video transcript and/or include a well-structured summary with takeaways and links to any tools and resources mentioned in the episode.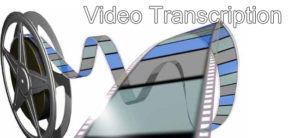 Research Keywords for Individual Asset Landing Page Titles:
The social videos you create will produce assets for at least three landing pages that you can optimize for search engines like YouTube video page, SoundCloud podcast episode page, blog post page.
You'll need to add original content to each of the three landing pages, so plan your content marketing editorial calendar accordingly. The more original content that search engines can find on these pages, the better and higher they'll rank in search results.
So, always try to put the titles that are related to the inside content and also expand your brand SEO opportunities.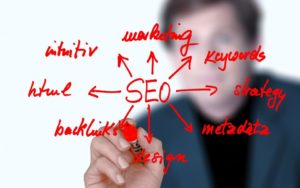 Publish & Promote your Social Videos:
Once you're done with your videos, publish it on YouTube. Here's the list of some elements that you need to keep in your mind while you publish the videos:
Title: The length of 70 characters would work best for YouTube videos.
Description: YouTube lets you use up to 5,000 characters in your description; the more, the better.
Tags: You can use up to 500 characters when adding tags.
Playlist: Sort your videos into optimized YouTube playlists.
Custom thumbnail: Choose a high-resolution (1280x 720) image.
After you publish your video, be sure to add YouTube end screens and cards.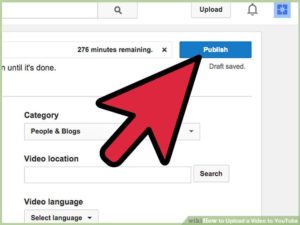 Try to turn your audio into podcasts as they increase your brand exposure to more platforms.
Write a Blog Post and Embed the Video and Audio:
Create multimedia blog posts offering readers at least three ways to consume your content:
Provide an on-page text transcript or summary, or both. Use visuals you created for your social videos to beautify each blog post.
Embed your video from YouTube. Also, add a direct text link to your YouTube video page below; this will help the video page rank higher in Google.
Offer a PDF download with takeaways and links.
Combine Videos into a Video Course:
If you're doing instructional social videos on related topics, combine all those videos into a (free) course. The only additional task is to add a solid course description for each of the following sites:
Udemy is free to join and add courses too. It's a good platform for bringing in new students.
Teachable is a good Udemy alternative, but it has less activity.
Kajabi is the most solid platform, giving you lots of course-building and marketing tools.
Creating your video campaign is an easy and highly effective way to try video marketing, and walk away with lots of solid content assets and developed social media channels. Finally, be creative, not only with the videos themselves but in the campaign strategy you build around them. As my head of marketing quotes, "creativity wins over the cost of production every time." Get that bit right and video won't just be the future of content marketing, it'll be the future of content marketing for you.
Did you discover some great strategies in creating social videos? if yes then let us know in the comment section below that What are your exciting ideas of marketing—and how are you implementing them?